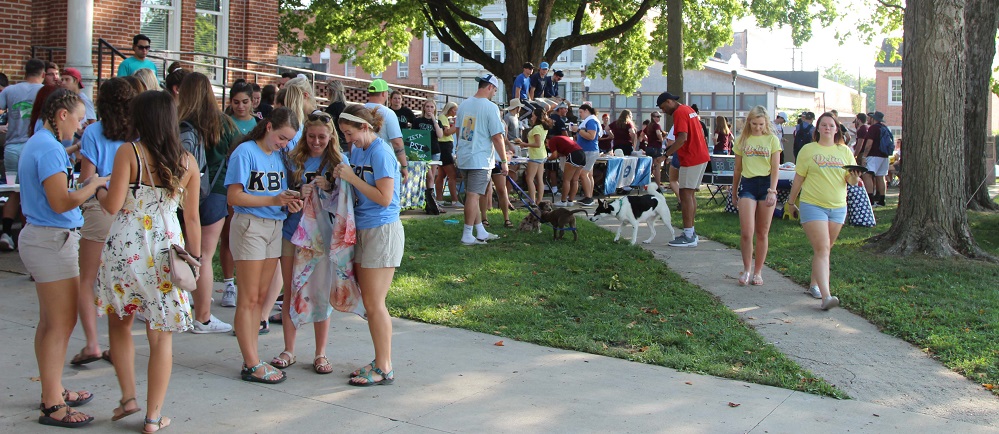 Homeschooled Students
As a homeschooled student, you'll find great success at CMU. Here, within a safe, close-knit community, you'll thrive as part of a uniquely personalized, values-based education. You'll find a challenging, but supportive, environment where you can excel. You'll find a welcoming, caring community where you can easily belong.  
Admissions Resources
How Do I...?
Explore & Discover CMU
At CMU, you'll find every resource and opportunity to pursue your personal and career goals. You'll be come a better student. You'll become a confident leader. You'll become a difference-maker in the world.
Why CMU?
Schedule a Visit to Campus
Visit our campus to see firsthand all that CMU has to offer.
---
Interactive Campus Map
Can't get to the Fayette campus just yet? Check out our interactive campus map.
Take a Virtual Tour!
---
Admissions Requirements
Learn about the admissions requirements and prerequisites for homeschooled students enrolling at CMU.
View Requirements
---
Information for Parents
CMU is a family investment. We offer information specific to parents, so they can be an important part of this decision.
Parent Information
---
Living on Campus
Living on campus is the best way to connect – to lifelong friends, campus activities, support services, and, in the end, a better college experience.
Residential Info
---
Tuition, Costs & Paying for College
We will help you explore every possible financial option to make your CMU education possible.
View Tuition & Costs