Senior Staff
The Senior Staff at Central Methodist University, directed by the President, meets regularly to determine administrative-level actions at CMU. It develops and proposes policy, fiscal direction, and short- and long-range planning for the University, subject to approval by the President and review and action by the CMU Board of Trustees.
President Roger Drake
Dr. Roger D. Drake is the 26th President of Central Methodist University. Prior to joining CMU in 2013, Dr. Drake was the Vice President of Administration and Finance at Lindsey Wilson College in Columbia, Ky. for nine years. Dr. Drake also held the position of Vice President for Business Affairs at Lees College in Jackson, Ky.
Dr. Drake, after arriving at CMU, has served in several leadership roles. They include chair of the Heart of America Athletic Conference's Council of Presidents, chair of the Independent Colleges and Universities of Missouri (ICUM), secretary for the Missouri Colleges Fund, Program Chair and 2nd Vice President of the National Association of Schools and Colleges of the United Methodist Church (NASCUMC), and a member of the teaching faculty for the Council of Independent College's (CIC) New Presidents Program.
Dr. Drake served the Southern Association of Colleges and Schools Commission on Colleges in multiple roles, and the Association of Independent Kentucky Colleges and Universities Business Officers.
Dr. Drake attended Lees Junior College in Jackson, Kentucky, earned a Bachelor's degree in Accounting from Eastern Kentucky University, and holds a Master of Business Administration/Executive MBA degree from Vanderbilt University in Nashville, Tenn. His Doctor of Education (Ed.D.) degree also is from Vanderbilt.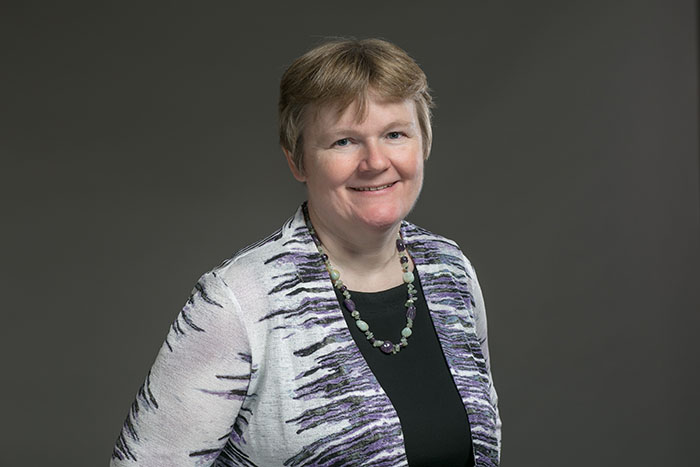 Dr. Rita Gulstad
A Central Methodist University employee since 1991, Dr. Gulstad currently serves as Provost, with offices in Brannock Hall.
She received her Master of Arts in Library Science degree, Master of Arts in Romance Languages degree, and Doctor of Philosophy in Romance Languages degree from the University of Missouri in Columbia, Mo.
Her hobbies include genealogy and reading.
Chad Gaines
A Central Methodist University employee since 1995, Mr. Gaines currently serves as Vice President for Technology and Planning in Cupples Hall/Smiley Library.
He received his Bachelor of Science in Computer Information Systems degree from Columbia College in Columbia, Mo., and Master of Science in Computer Information Systems degree from Missouri State University in Springfield, Mo.
His hobbies include family, hunting, classic cars, and Star Wars.
Dr. Joseph Parisi
The Vice President for Enrollment Management at Central Methodist University, Dr. Parisi joined the university in July 2017. He directs the Admissions, Financial Aid, International Student Affairs, and Marketing Communications departments. 
He received a Bachelor of Science degree in Nonprofit Administration and Recreation Administration from Missouri Valley College before going on to earn a Master of Science degree in Business Administration-Nonprofit Administration, and a Doctor of Education in Instructional Leadership, both from Lindenwood University.
Parisi and his wife, Brenda, are parents of two daughters, Giavanna and Maleah.
Dr. Bill Sheehan Jr.
Dr. Bill Sheehan Jr. re-joined the Central Methodist family in February 2020 as Vice President for Advancement and Alumni Relations. He worked in Central's advancement office in the 1990s.
Dr. Sheehan has had great success in higher education advancement and has worked in development for many years.

In 1997, Sheehan earned his doctorate in philosophy at the University of Missouri, where he also received his master's. He earned his bachelor's in 1984 at Central. His wife, Wendy is also an alum.

His hobbies include golf, going to sporting events, and visiting with family.

Julee Sherman
A Central Methodist University employee since 1985, Mrs. Sherman currently serves as Vice President for Finance and Administration in the Business Office in Brannock Hall.
She received her Bachelor of Science in Management and Administration degree from Northwest Missouri State University in Maryville, Mo., and Master of Business Administration degree from University of Missouri in Kansas City, Mo.
Her hobbies include attending basketball and Kansas City Royals games, and spoiling her grandsons.
Natasha Wilson
Natasha Wilson joined CMU in July of 2019 as the Vice President of Student Life and Athletics. In her role, she provides leadership for the development and implementation of high-quality, student-centered approaches that support student success. She oversees the Office of Student Development as well as Athletics, which now includes 17 intercollegiate sports.

Wilson earned her bachelor's degree from Winston-Salem State University in 2005 and a master's degree from Concordia University Irvine. She is a graduate of the Charles Whitcomb NCAA Leadership Institute.