The Little Theatre
Each year The Little Theatre produces at least four main stage productions, in addition to student-directed projects and collaborative work with the Music department. Touring professional productions, guest speakers and musical artists also appear in the intimate 209-seat facility.

Scholarship Opportunity
Calling all actors, designers, and techies! CMU is currently offering the "Center Stage" scholarship. The grand prize is two $10,000 stackable scholarships for high school seniors interested in acting and theater design.
Register Here
Show Information
Tickets: For CMU main stage productions, $8 for general admission, $5 CMU Faculty and Staff, CMU students free with ID. Price varies for other productions; oftentimes no admission. Check with the box office at 660-248-6281 for details.
Curtain Times: The House is open 30 minutes before curtain time.
Reservations: Individual and group reservations can be made at any time by calling the Little Theatre box office at 660-248-6281. Reserved tickets are held at the box office, and can be picked up and paid for the night of the performance. The Little Theatre accepts cash and checks.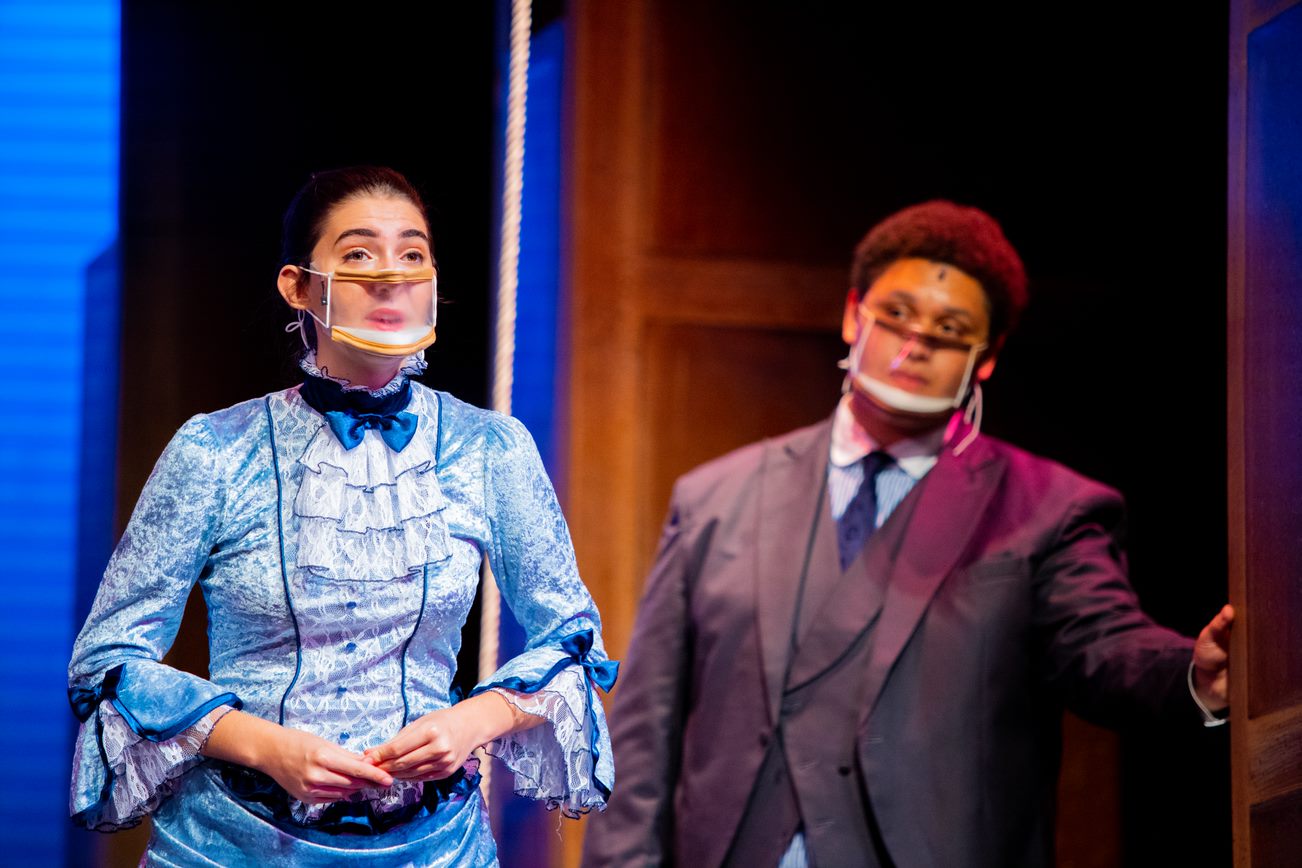 2022 - 2023 Season
Merrily We Roll Along
By Stephen Sondheim and George Furth
Merrily We Roll Along begins in the present and moves backwards, tracing the lives of wealthy, jaded composer, Franklin Shepard, and his two estranged friends through each milestone of their personal and professional lives (good and bad). The show ends with a touch of rueful irony, as the three best friends at the start of their careers face a bright future: young, talented and enthusiastic about the worlds waiting to be conquered.
Performances: October 13 - 16, 2021
December 8 - 10, 2022: Student Directing Scenes - The students taking our Directing Techniques class will present a slate of one-act shows as the culmination of their class activities. 
J.R.R. Tolkien's The Hobbit
Dramatized by Markland Taylor & directed by Professor Lonna Wilke
The classic fantasy about Bilbo, a young and extremely reluctant Hobbit, who leaves home and sets off with a band of adventurers to slay Smaug the dragon and recover an enormous treasure, discovering the ring in the process. Told with wit and humor the play is sure to delight audiences young and old alike. 
Performances: March 1 - 5, 2023
One-Act Musical
Directed by P. Rob Brown
(possibly Ride the Cyclone or Ordinary Days)
Performances: March (dates to be determined)
The Tragedy of Othello, the Moor of Venice
By William Shakespeare
Another classic, Shakespeare's tragedy explores love, trust, friendship, and betrayal between Othello, his right hand man, Iago, and his wife, Desdemona. 
Performances: April 27 - 30, 2023
Cultural Affairs
Each year CMU sponsors a Cultural Affairs Series. Theatrical and music productions, poets and lecturers are some of the events included in the series. Please check the CMU Event Calendar for upcoming performance dates.
Academic Programs
Learn more about CMU's Theatre programs.