Early Childhood Education Degree Program
Do you envision yourself walking into a classroom and shaping young minds? Do you feel your teaching abilities can benefit the lives of children? Begin your journey with CMU's Early Childhood Education major, and build the confidence and skills you need for a successful career.
Early Childhood Education Degree Program Offerings
This program is offered at the following locations:
Residential Campus
Online Programs
---
About Our Early Childhood Education Program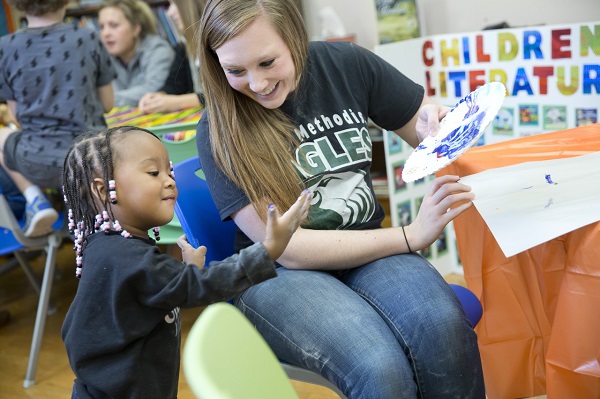 The Early Childhood Education major will prepare you for what to expect as a teacher working with young children. Your leadership skills will strengthen as you focus on many areas surrounding children's development and educational needs. You will learn about children's emotions, thoughts, and behaviors, while building an in-demand skill set that prepares you for a successful and rewarding career in childhood education.

As a CMU Early Childhood Education major, you will have opportunities to:
enhance your skills while taking classes such as Introduction to Teaching, Educational Psychology, Methods of Teaching Mathematics in Elementary/Middle School, Children's Literature, Creative Arts, Reading and Writing with Young Children, and more
participate in hands-on learning through projects, presentations, practicum experiences, and internships
obtain the educational background desired by schools
receive the preparation needed to earn an advanced degree
Degrees Available
Other CMU Education Degrees
Admission Requirements for Early Childhood Education Majors
Admission to CMU is selective. Our admission staff carefully reviews and evaluates each application on an individual basis. Please review all requirements prior to applying for admission.
After being accepted to CMU, students wishing to pursue a degree in Education must meet the additional requirements for full acceptance into the program.
College of Graduate and Extended Studies